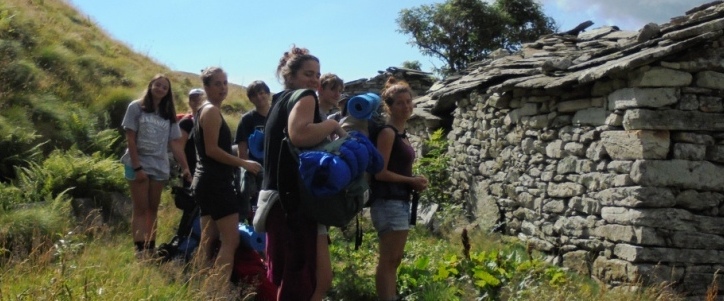 In the days immediately following September 8th 1943, a date that marked the dissolution of the Italian army, a group of disbanded soldiers gathered organized themselves in a pasture.
Even in the valleys of Lanzo, after the armistice on 8th September 1943 hundreds of disbanded soldiers, anti-fascists workers, students, local and Torinese intellectuals, formed resistance groups.
During the Second World War, the valley of Susa played a strategic role for the presence of important infrastructure links with France.
In Sangone valley, the beginning of the armed struggle against fascism and German occupation clashed with the arrival in Avigliana of Luigi Milano, Major of the mountain troups (Alpini).
With the armistice of the 8th September 1943, the whole Val Chisone was in turmoil. The Italian Royal Army, actually broken up, left many of their counterworkboth big and small, scattered between the alpine watershed and the plain of Pinerolo.
The political and cultural melting pot produced, from fall 1943, a group of partisans whose leaders were Malan brothers, from Torre Pellice.
The evening of 10 september 1943 the cavalry lieutenant Pompeo Colajanni - battle nickname "Barbato" - assembled the soldiers of his detachment in the town hall square of Cavour, near the first world war memorial. vi l'8 settembre 1943, formate di militari sbandati appartenenti alla Guardia alla Frontiera ed alla IV Armata Alpina.